Read more about my Covid adventure and how much I hate it – another 5 day log. This might be a little messed up, because I failed to write down stuff as it happened and my brain is a mess, too. So… I'm probably throwing facts into the wrong days. Bear with me.
Read more
Wednesday – 21.12.2022
After first feeling slightly better on Tuesday, and my voice gradually coming back, I felt a little less good on Wednesday. My parents came by today to deliver some groceries I asked for.
I feel my cough is getting more dry while I have a pressure in my chest indicating… I'm full of mucus that wants out, but the coughing was not strong enough to get it all out. Augh. Also, this illness is massively messing with brain chemistry. It's awful, I feel super depressed and just lifeless.
Thursday – 22.12.2022
Still sick. Slowly coming to the conclusion that I will not spend Christmas with my parents after all. At least I felt well enough to be cooking something for my comfort: Spaghetti Carbonara. I was craving this so much! I asked my Mom to get me the ingredients, so I can make it. And I did. And it was delicious. So that was a little spark of light.
Lucas was being a little weird today, being very squeaky and I didn't figure out what his problem was. In the evening, he just wanted to be alone, it seemed, and he vanished into the sleeping room. I thought he might just not feel to great himself, so I let him be. And later that night, I found him soundly sleeping on my bed. That poor puppo, maybe he was just not feeling great, maybe he's getting sick, too.
Friday – 23.12.2022
Getting closer to Christmas. I feel sad. I started testing myself again, and of course, it's positive, still. One little spark of light today was the delivery of yarn I ordered to crochet a hooded cowl.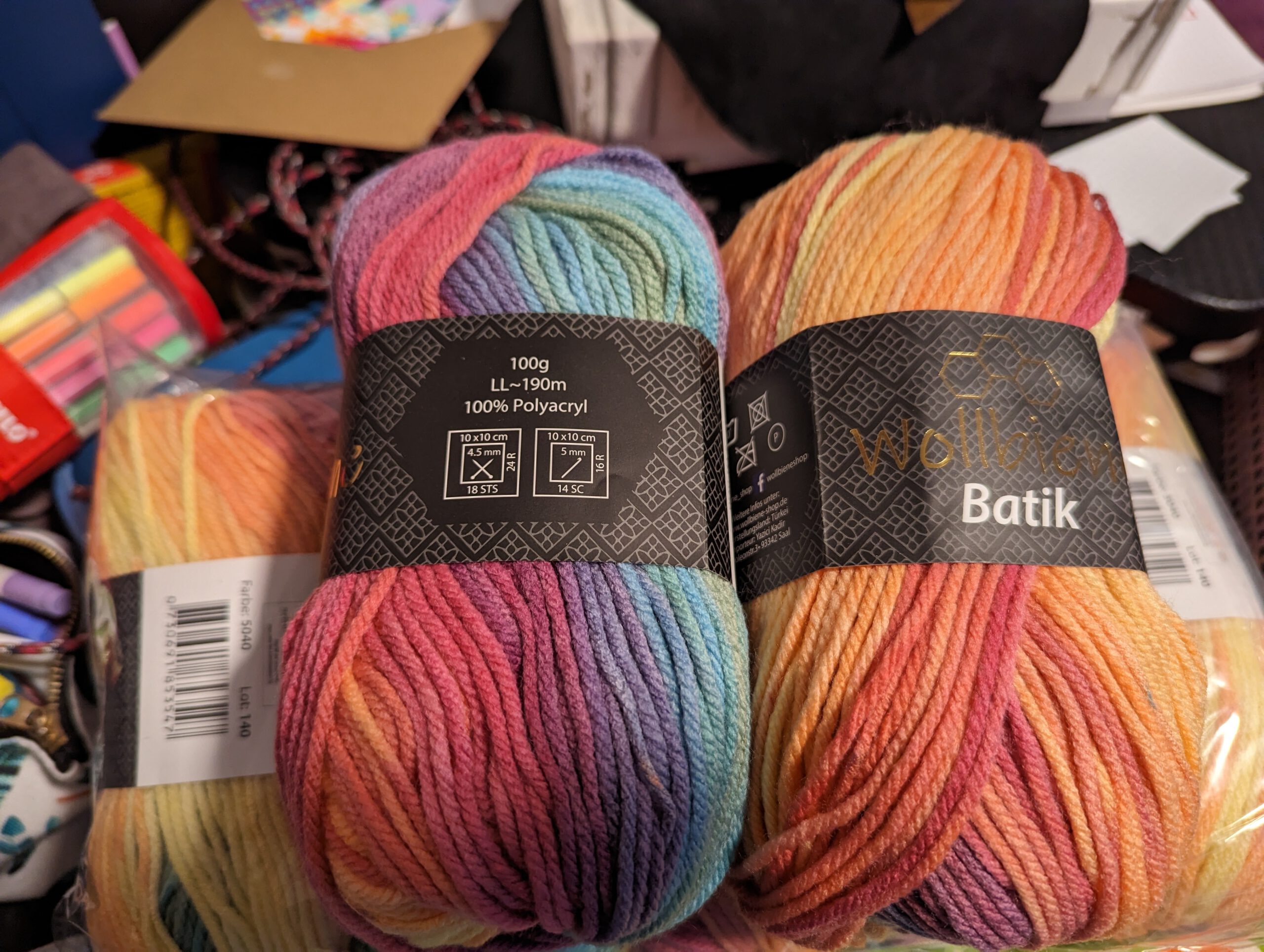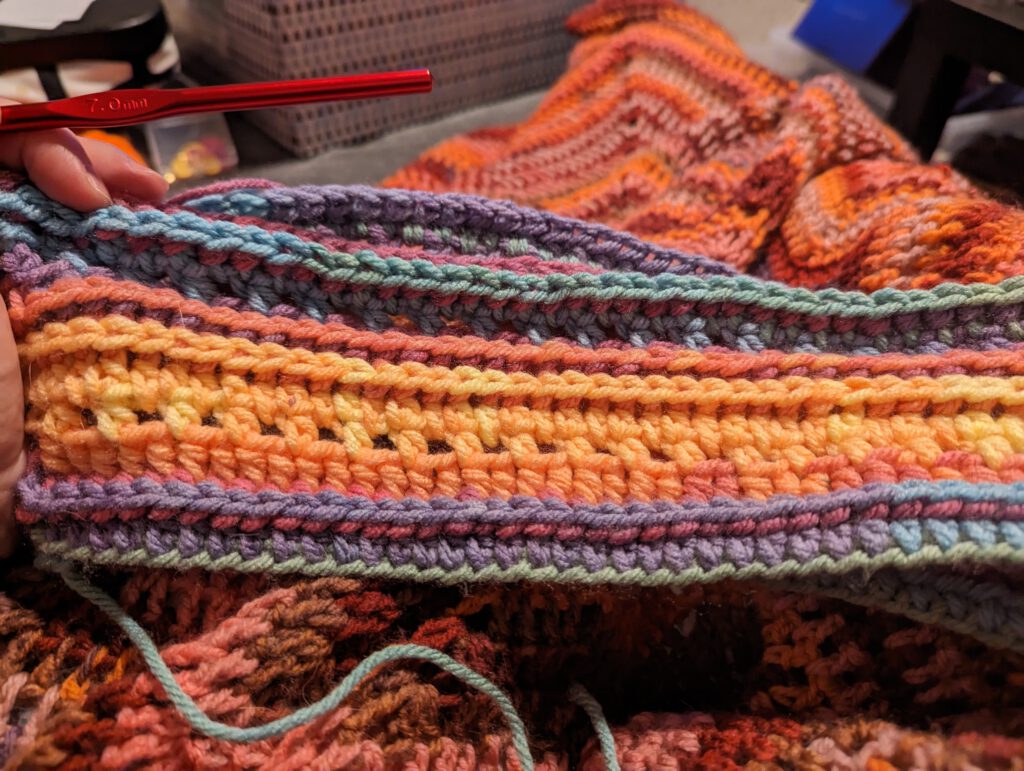 It took me several attempts to get it somewhat right and also, I had to unravel a lot of progress in the process. But I finally got there, even if I got the stitch count wrong, and I continued and it looks so nice. I'm so happy with the outcome so far.
Saturday – 24.12.2022
So, today is Christmas, at least in Germany, and I'm alone instead of sitting in the kitchen with my mother, making Tapas and being cozy, I am home alone, on my couch, crocheting, eating sweets to cope and still being Covid-positive.
Sunday, Christmas Day – 25.12.2022
Still got a positive Covid test. I'm tired… the lines are also more prominent again. Let's see how many more blog posts I need to get all of this covered until testing negative. 🥺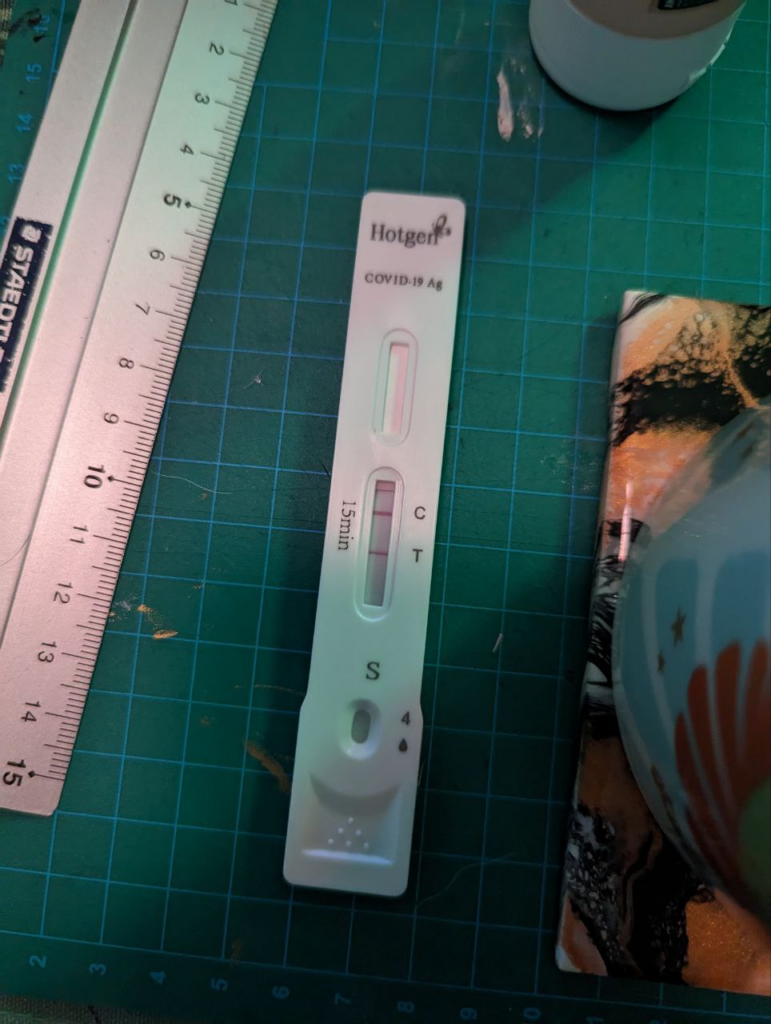 ---