The short documentation of the progress and making-of the star-shaped crochet afghan/blanket I recently finished.
Read more
How it started
I got some yarn from my mother last year and I intended to make a scarf from it, initially.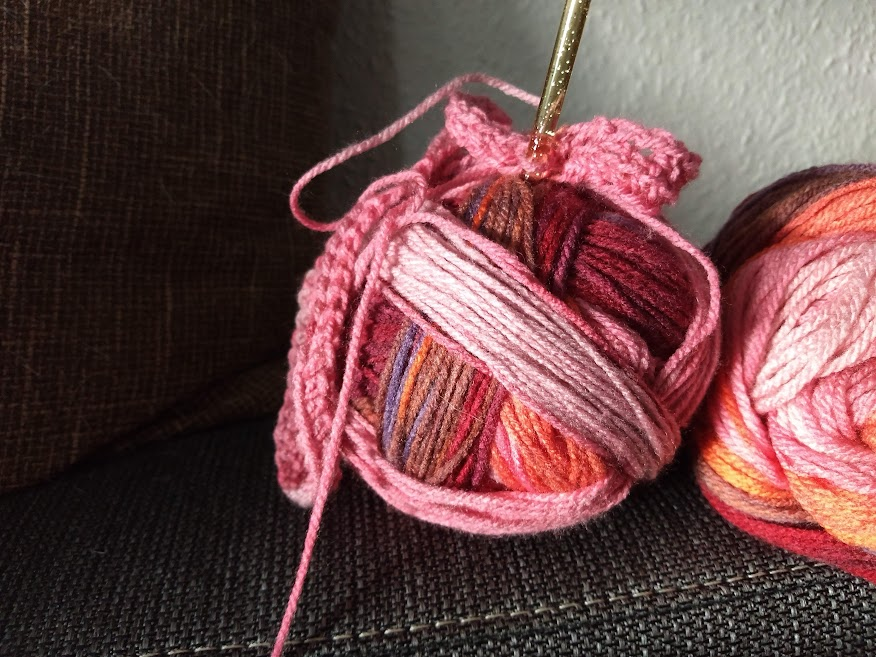 I started and wanted to make a loop scarf. In the process, I decided to just.. unravel it and start over, crocheting something else entirely. A leaf-inspired pattern I found only seemed like a great idea, so I started to do just that and crocheted along. It was so much fun, but this pattern really, really needed a LOT of yarn.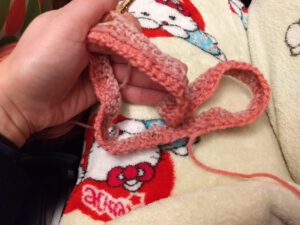 Unravel a Scarf, Start a Star
I was kinda happy how this turned out, but I never got to use or finish it entirely. So I, well, put it away for a while until my Mom found the other yarn balls of the same kind and color in her stash. She wanted to try knitting something from it, deemed the yarn to be "weird to work with" and unraveled her project again before handing me the rest of the yarn. And there I was, thinking what to do with it now before I decided to unravel my scarf project and start something else entirely: a star-shaped afghan.
I used this pattern here: Ravelry.com – well, mostly. I needed a Video Tutorial to be able to follow along better. And so it started! Unravel the scarf, start a star.
Conclusion
Somewhere in the process, I picked up too many stitches so it ended up a little crumbly, but I still like how it turned out in the end. 🥰✨ I can even use it wrapped around my shoulders, if I want to.